Stacks and Silencers
Silentec designs and produces silent chimneys or reduces the noise emanating from existing chimneys. Tests of flow rate and pressure drop are performed as needed, coupled with a CFD simulation of the plume and dispersion in the environment.
We do everything required to ensure a comprehensive and lasting solution!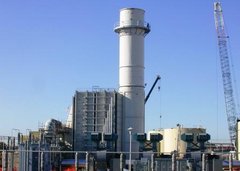 Gas Turbine, silenced exhaust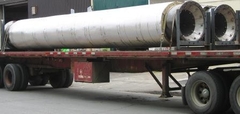 Boiler chimney silencers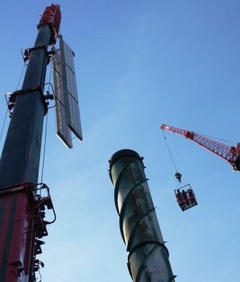 Silencer installation for an existing stack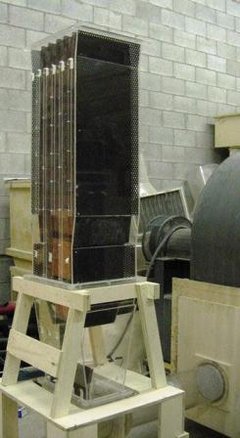 Small scale gas flow test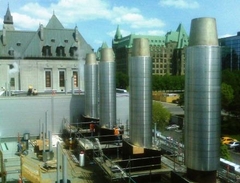 Silenced boiler stacks - Canadian Parliament & Supreme Court buildings
Inserting stack silencers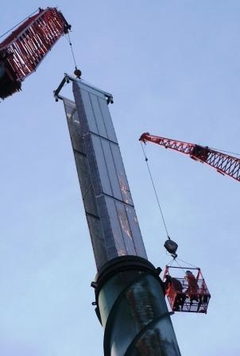 Silencer installation
Testing stack noise levels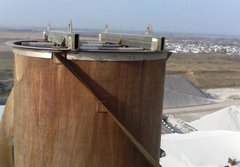 Stack silencer protecting the community from noise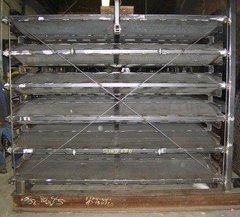 Acoustic baffles for furnace installation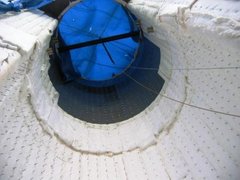 Acoustic thermal inner lining - 140' chimney, 15' diameter